What is Maple Sugar ?
Maple sugar is derived from maple syrup which is the trademark and culinary culture of Quebec. The granulated maple sugar is made from pure natural syrup that is transformed through a unique dehydration concept while boiling. Once moisture is evaporated, the syrup starts to crystallize and thorough stirring makes it granulated. Maple sugar is much sought-after as an ideal substitute for other sweeteners.
Be it in Canada or elsewhere in the world, maple sugar has managed to attract quite a number of consumers for various reasons. Maple sugar may be the perfect natural sweetener to replace cane or beetroot sugar or even honey. Containing no additive or artificial flavors, it is seen as an unmatched rival to sugar for its health benefits, deep particular flavor and comparatively low glycemic index that is 541 lower than that of sugar from cane. It is equally endowed with numerous minerals, nutrients, antioxidants and phytochemicals proven to boost male reproductive system as well as prevent certain heart diseases.
Numerous food lovers are experimenting cooking with maple sugar. It is furthermore considered to be twice sweeter than cane sugar. The woodsy taste makes it much appreciated in baked food, as marinade, as meat rubs and even as a key flavorful ingredient in barbecue sauce. It is equally used to add an exquisite touch to cocktails. Sold in various forms such as cubes or granulated, maple sugar easily dissolves in mouth. In common homemade recipes for pancakes, buttered toasts or porridge, it gives a marvelous unique taste once sprinkled.
Featured Articles
News Flashes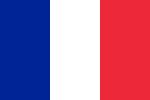 2016-11-09

acadienouvelle.com
Early Christmas for Maple Syrup producers
The provincial and federal governments have announced a combined investment of more than $10 million for the development of the maple industry in the Madawaska and Restigouche regions. The projects include a variety of upgrades, such as purchasing (…) Read more
Other Topic Pages